BUY In Locust Lake Village in The Poconos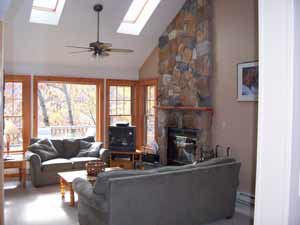 Why Buy A Home In Locust Lake Village in the Poconos?
List of available homes in Locust Lake.

Here is a list of amenities and reasons to buy a home in Locust Lake Village. Please be comfortable in calling us at USA Realty / Poconos Real Estate with questions or advice as we are the Locust Lake Experts. Our family has been helping visitors to the Poconos for over 250 years.
> 3 Lakes
> Tennis courts
> Beaches
> Ski slope in the Community
> One way in and one way out
> Has the most "Vacation Like" feeling of any community in the Poconos.
> Short Term Rentals are allowed
> Well managed professionally
> Central location – 10-20 minutes to: Jack Frost Skiing, Camelback Skiing. Camelbeach summer waterpark, The Pocono Raceway, Mt Airy Casino, 54 restaurants.
> Canoeing, kayaking, paddle boating and fishing in the community.
> Close to restaurants and most Poconos Activities.
See a list of activities close to Locust Lake in the Poconos.
Contact USA Realty – Pocono Office at 570-517-2428 for more information on Buying A Home in Locust Lake Village.